In March, the Jewish Community Legacy Project had its first meeting for presidents of small congregations, which are defined as those made up of 130 or fewer member units. We met on Zoom for a discussion on the various challenges facing congregations. The topic of Engagement was discussed, which seems to be a very common theme among many of the congregations across the country.
David Feldman, President of the Malverne Jewish Center in Malverne, NY, shared how engagement has increased in his congregation. The starting point for them was to do personal congregant interviews via telephone. The message they heard loud and clear was a feeling of non-engagement, of being left out in the running of the synagogue and the planning of its religious and non-religious programs.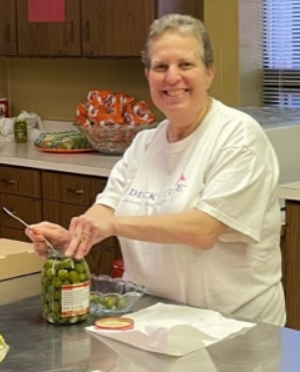 The first step in addressing this message was for them to create small teams of non-leadership volunteers, who were responsible for tasks such as publicity and outreach, ritual, religious and other program-planning, membership recruitment, etc. We at Ahavas Israel can check that off our "to do" list, as we already have several small committees that do this work. I'm sure they would appreciate enlisting new volunteers to help them!
Sidney Brunschwig, from Temple B'nai Abraham in Elyria, OH, reported that engagement has increased in his congregation as a result of personal invitations to social activities. This idea also can be checked off our list, as Rabbi and I have started to send out emails/ invitations to potential members or certain age groups of members. For example, we had one Shabbat where the Rabbi encouraged all the young adults to attend on the same Shabbat. Another example was the Shabbat dinner we had in March, when we sent invitations to those who may not be on our e-voice or Voice mailing lists.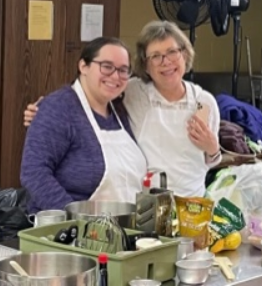 As a congregant of Ahavas Israel, do you feel engaged? More importantly, how or what activities would make you feel engaged?
The past two-plus years have pushed many of us away from engaging with others, a sad side effect of the pandemic. Now is the time to put some "skin in the game" and re-engage, like these members who helped prepare food in early March for upcoming events. Thank you to Jim Flood, Barbara Freed, Sarah Krishef, Rhonda Reider, Allyson Strauss and Robin Turetsky for volunteering!!
President, Ann Berman