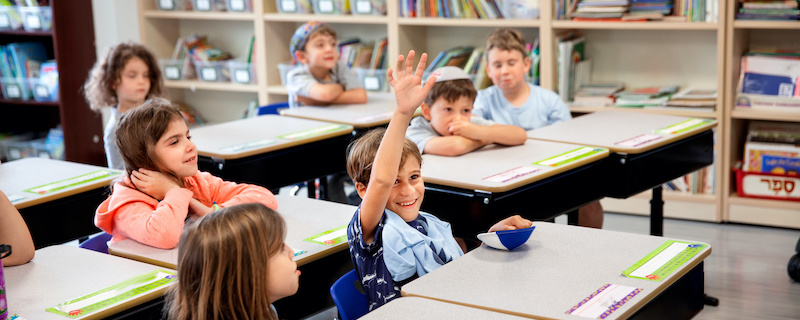 Youth Programs
Opportunities for Youth
Congregation Ahavas Israel participates in the national Kadima middle school age and USY high school age youth groups of the Conservative Movement, encouraging our young people to participate in regional and international conventions. The Hy and Greta Berkowitz scholarship program supports youth educational activities, selected Jewish camp experiences, SKIP (Send a Kid to Israel Program, providing matching scholarship funds to send our congregational children on a trip to Israel), and other youth activities.
Youth Camp and Israel Scholarships
Participation in an intensive Jewish summer program or Israel experience is a predictor of a practicing Jewish identity as an adult. The Jewish education that comes from living, eating and sometimes praying with a community of Jewish youth is both informal and enriching. Ahavas Israel encourages you to consider a serious Jewish camping, Israel experience, or USY on Wheels experience.
To that end, we have a Youth Scholarship program for overnight camps and Israel programs, and an incentive savings program for travel to Israel (called S.K.I.P). You can download a Camp Scholarship request form here or a SKIP enrollment form here, or you may contact the synagogue office.
Scholarship applications and SKIP enrollment forms are due Monday, December 31.
A summary of Scholarship and SKIP guidelines (for more information, contact see AhavasIsraelGR.org or contact Rabbi Krishef):
Camps or Programs Eligible for Scholarship Grants
The Ahavas Israel Scholarship Committee will consider granting scholarship aid to a participant in programs that meet the following guidelines:
1. The program must be an overnight program of at least 2 weeks in duration.
2. Kashrut is observed.
3. Friday night/Saturday programming in some way reflects the specialness of Shabbat.
4. The program, in its mission statement, has an agenda of Jewish education.
Currently, the approved Camp programs are Camp Ramah, Camp Tavor, and Camp Tamarack.
S.K.I.P (Send a Kid to Israel Program) – A Travel to Israel Incentive Program
The purpose of S.K.I.P. is to encourage and enable students of Congregation Ahavas Israel to participate in educational or qualified activities in Israel. The program will be financed partially by the parents or a designated contributor on behalf of the participating child and partially by the Congregation.
ELIGIBILITY REQUIREMENTS
The child must be enrolled in the Beit Sefer B'yahad/United Jewish School of Grand Rapids or be a member of the USY chapter at the Congregation as well as being a member of the Congregation.
ENROLLMENT
Enrollment in the Program may begin anytime after the child enrolls in the religious school. They may enroll as early as the Kindergarten grade or as late as grade 12. A child may be enrolled in S.K.I.P. by their parents or a designated contributor.
ANNUAL CONTRIBUTION
Upon an enrollment contribution of $180.00 or more by a parent or designated contributor, a matching contribution from the Hy and Greta Berkowitz Scholarship Fund of $180.00 will be made. Each year, up to $180.00 will be matched by this fund for each child who is participating that year.
ELIGIBLE ISRAEL PROGRAMS
Israel program emphasizing Jewish learning or Jewish living experiences for a duration of at least three weeks and sponsored by United Synagogue, Federation, other recognized national Jewish organizations, or recognized Israel based organizations. Private trips, or trips involving Bar/Bat Mitzvah of the student will not be approved for funding.
Stand With Us High School Internship
Started in 2012, the StandWithUs High School Internship Program is a high school leadership program that prepares students for the challenges they may face regarding Israel in college and in their communities. Students participate in a year long program that includes two national conferences, ongoing educational online workshops, and they receive guidance and funding to run programming in their high schools and youth groups. Students are encouraged to participate in positive campaigns that inspire their peers and educate people about Israel.
Upon completion of the program, participants will be prepared to comfortably take the reins of leadership the moment they start college and they will be automatically part of the StandWithUs alumni network. The alumni network will keep the students on track to continue their Israel advocacy efforts, provide them with new and exciting opportunities for advanced Israel advocacy, and funnel them into our college-level Israel advocacy program upon their entrance into college. Students will continue to receive support from StandWithUs throughout their college career and beyond.
If you would like to find out when to apply for the High School Internship, please email highschool@standwithus.com.