With gratitude to the Holy One of Blessing, I am excited to announcing the publication of Reflections on the Psalms, for sale on Amazon.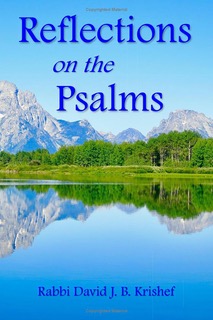 Discover how the Psalms can inspire you to engage significant contemporary issues. This is not a commentary on the meaning and message of the Psalms; rather, this book considers the Psalms as a collection of phrases and images that invite us into brief meditations using Jewish wisdom for spiritual development.
See significant endorsements at https://embodiedtorah.com/reflections-on-the-psalms/.
Like the book? Leave a review on Amazon!